Dear Exhibitor,

We cannot wait to see you at the AABIP 2022 Annual Conference which will take place in Nashville from August 11-13, 2022.

Below, you can find some general information about the Conference: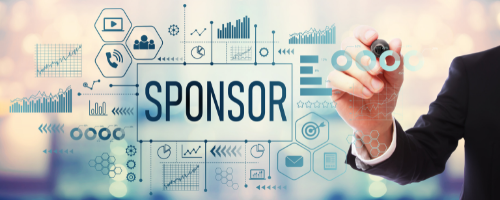 HOW TO PARTICIPATE
How to participate

Your company can participate in the Conference!

You can choose between the In-person (Hybrid) and the Virtual Packages and take advantage of other opportunities that you do not want to miss.

Click below for more information about sponsorship packages.
VENUE
Venue

Hilton Nashville Downtown Hotel
121 4th Ave S
Nashville, TN 37201
REGISTRATION
Registration

You can book your virtual or in-person (hybrid) registration from the following link:
IMPORTANT: Only people who have been immunized against SARS CoV-2 are allowed to attend the conference in person. Masks are strongly encouraged indoors. Additional restrictions may be placed based on local guidelines at the time of the conference.
Sponsors may pay by credit card or bank transfer.
If you choose to forgo your discount as a charitable donation to the AABIP, we will send you a receipt for your tax purposes.
The Conference Secretariat will accept onsite registration (upon availability).
Extra Exhibitor Badge (staff): $200
ACCOMMODATION
The hotel Hiltton Nashville Downtown is now almost fully booked.

Please note that you can make your booking in the closest hotels to the venue hotel: NASHVILLE HOTELS MAP
CANCELLATION POLICY
Cancellation Policy

In case of cancellation or reduction of Sponsorship, please write to the Sponsors­hip Department: sponsorship@aabip2022.com

Penalties for cancellation/reduction will be as follows:

50% of the contract package price if the cancellation/reduction is made after the 15th of July 2022.
PROGRAM
Program

All times listed in the Program are Central Standard Time (CST).
ABSTRACTS
Abstract
Abstract submission deadline: April 10, 2022.
The top three abstracts will be accepted for podium presentation and presenters will receive a research award from the AABIP.
LIABILITY INSURANCE
Liability & Insurance

Participants are advised to take out their own personal travel and health insurance for their trip. The meeting organizers cannot accept liability for personal injuries, or for loss or damage of property belonging to meeting participants, either during, or as a result of the meeting. Please check the validity of your own insurance.
ATTENDANCE TRACKING
Attendance tracking

Photography and Filming Disclaimer

Professional photography and video production will be taking place at the AABIP Conference 2022. These images may be used on future promotional materials and publications by AABIP events. Please note that by attending the event, you are giving your consent to being recorded and for your images and recordings to be used in any future AABIP Event material and publications.
QUESTIONS
Questions

If you have any questions, please do not hesitate to contact us via email: info@aabip2022.com